West Country GSD is a serious breeder of high-quality CKC registered purebred working line German shepherds from excellent blood lines.
West Country German Shepherds is an Alberta breeder of only the finest German Shepherd Puppies. We are located just west of Sundre Alberta on 120 acres of land where our dogs are free to roam and develop their profound abilities. Our dogs have wide open spaces to thrive in. We have a 1-acre fish pond for the dogs to have fun and swim. We strive to give our dogs the best lives possible we can offer to them. People and smaller pets are always around to ensure great scenarios for excellent socialization.
West Country German Shepherds is a breeder of high-quality working German shepherd dogs from excellent blood lines. Our puppies are raised in a family-oriented environment to produce socially stable, clear headed dogs with solid nerve and good overall health. We produce dogs with good drive who are versatile and can work in law enforcement, personal protection, SAR and of course dogs who can live with a family and be a loyal companion and protection dog. It all depends on each individual puppy/dog and their future training. We do observe and evaluate our puppies when raising and it is especially important to us to match each puppy with the client's needs.
We take many pictures and videos of our puppies and post them on our social media platform for your viewing. At West Country German Shepherds we genuinely care for all of our puppies and their human's so please feel free to reach out to us for more information.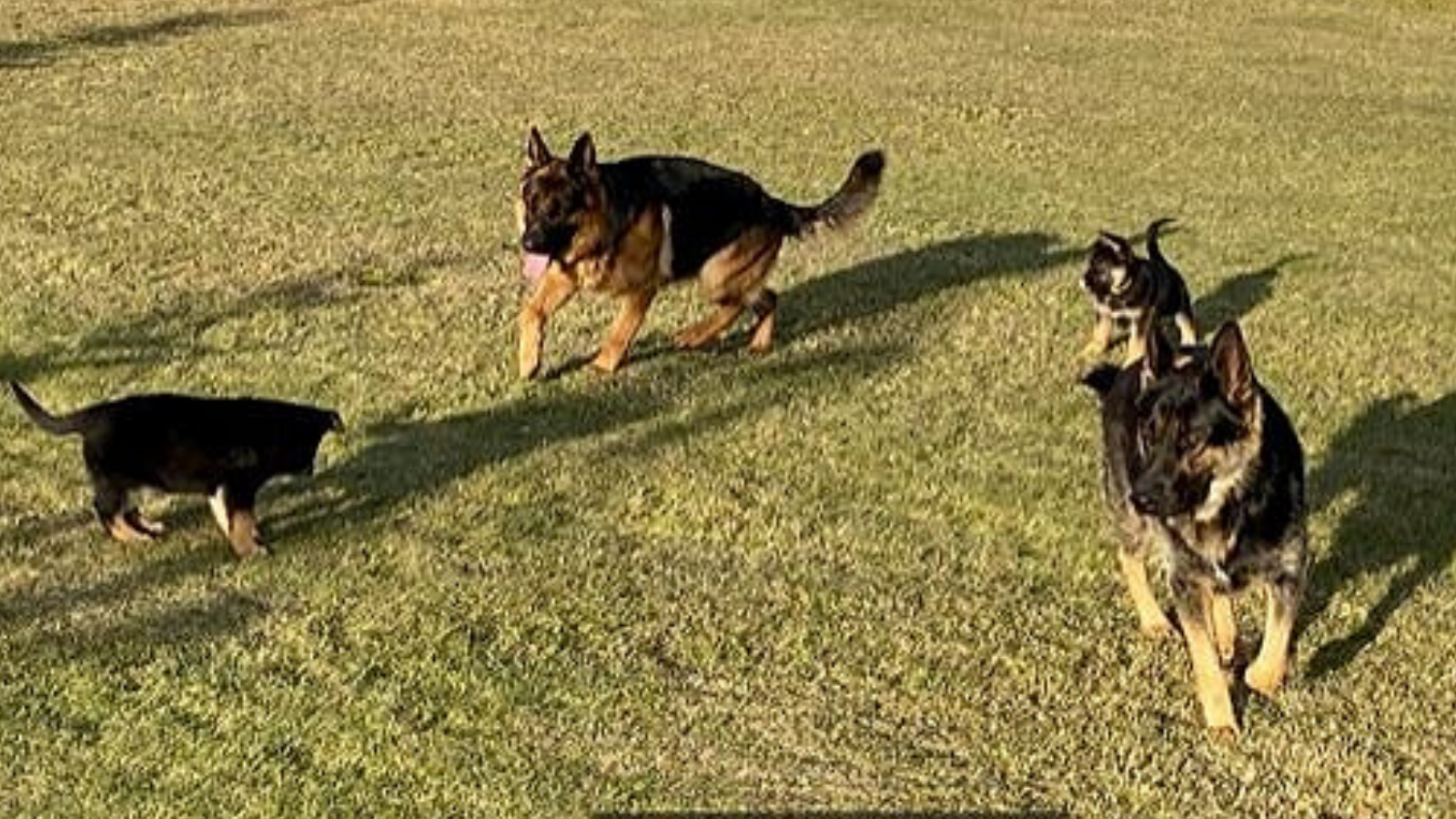 Information About Adopting and Upcoming Litters
All our puppies are micro-chipped, vet checked, first shots, dewormed, Puppies have 30 month limited health guarantee.
For information or to reserve, please
Contact us at 587-889-1486 or info@westcountrygermanshepherds.ca