Come take a walk with us 
Located Near Sundre Alberta Canada
West Country German Shepherds is a serious breeder of high-quality CKC registered purebred working line German shepherd dogs from excellent blood lines that have been health tested to help ensure a long healthy life .
How To Reserve Your Puppy
We are currently accepting  deposits to secure a spot on our summer 2024 waiting list. If your interested please complete our puppy application and we will get back you within two days.
We are located 1 1/2 hours from Calgary and 2 1/2 from Edmonton Alberta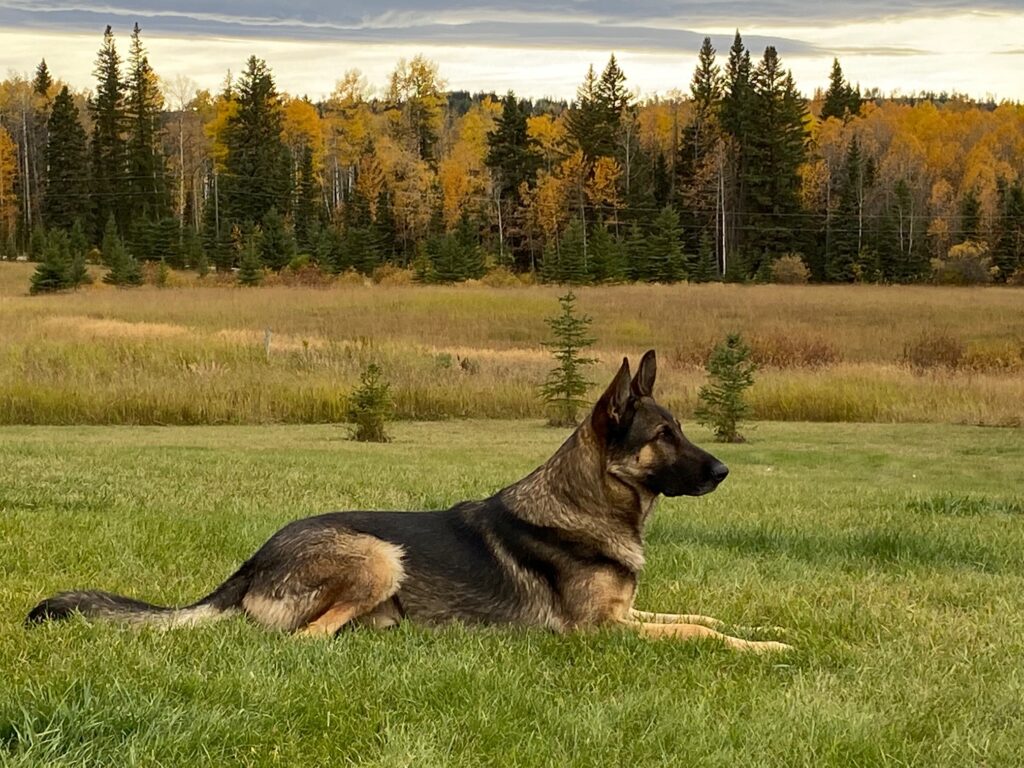 We don't just breed working line German Shepherd dogs we are building a community and friendships to last a life time.
HEALTH GUARANTEE- Don't ever buy a puppy if a breeder doesn't provide at least a 24 month Health Guarantee. Think about it and do your research before you make that very important commitment. Our puppies come with a very valued limited 30 month guarantee. Puppies also come with a completely optional 30 days of insurance totally free through our affiliate Truepanion insurance company.
PUPPIES COME- Professionally vet checked from head to toe. They also come micro-chipped, first shots, dewormed, exposer to pee pad training and crate training as well as a gift bag full of goodies for them to enjoy in their new forever homes.
VOLHARD'S PUPPY APTITUDE TESTING- All puppies will be given an aptitude test, this will help us guide our clients to the right puppy to fit their lifestyles. BREEDER SUPPORT It doesn't matter the age of your dog we are always here for you for any questions you may have. People truly trust us!
Proudly presenting our puppies
Would You Like To Adopt A New Puppy?
We strive to give our dogs the best lives possible we can offer to them. People and other animals are always around to ensure great scenarios for excellent socialization.
"All puppies have been adopted please contact us to be put on our waiting list for our future litters. Thank you to everybody for all your support and interest in all of our dogs we truly appreciate you all."
If you have any questions about adopting an pup from us please contact us 
"Jeff helped me pick my girl Ember to match my extremely active lifestyle and wow what can I say. Ember is so kind and caring and loaded up on energy and has no problems keeping up with me. I find her extremely easy to train and her looks blow my friends away. Ember is a great protector and companion and really fills the role in which I had adopted her for. Thanks for the great dog and I highly recommend this breeder."